Best Coffee in Austin, TX
I've scoured the most hipster parts of Austin in search for the best latte. I've spent countless nights studying at Bennu, and mornings getting pick-me-ups at Mozart's. I go out of my way to try new coffee shops- even if I feel like they're going to be bad. Essentially, this is a coffee list compiled of blood, sweat, and tears. Enjoy!
Preface of ratings:
The ratings... if you haven't guessed... are based on my taste (which is quite snobby): A light-ice latte. Creamy with a bold, dark espresso with a hint of sweetness.
Coffee.
1= I would not go here again. Their coffee doesn't taste like coffee.
3= Their coffee wasn't memorable. I probably could have just brewed a latte in my Nespresso Pixie...
5= I would drink this every day if my wallet could support it.
Snobbiness.
1= These people are so nice. I wish they were my family.
3= Typical hipster coffee shop with some sass.
5= I think these people feel that coffee is a religion - and you need to be well-versed in it before you consume it. At this coffee shop- you are likely to receive a lot of uncalled for sass. Don't even try to pronounce the names of the different types of espresso.
Ambiance.
1= You come here solely for the coffee. You don't stick around. You leave right when you get the coffee.
3= Nothing memorable. Again, typical hipster set up.
5= I wish I lived here.
Here it is, a comprehensive review of 29 coffee shops in ATX...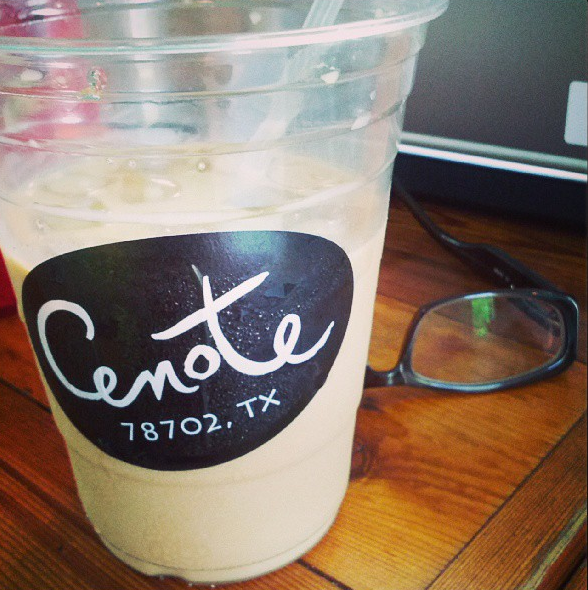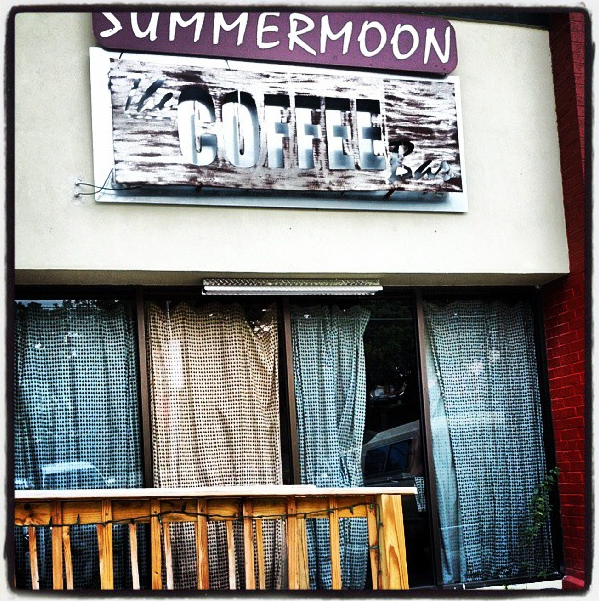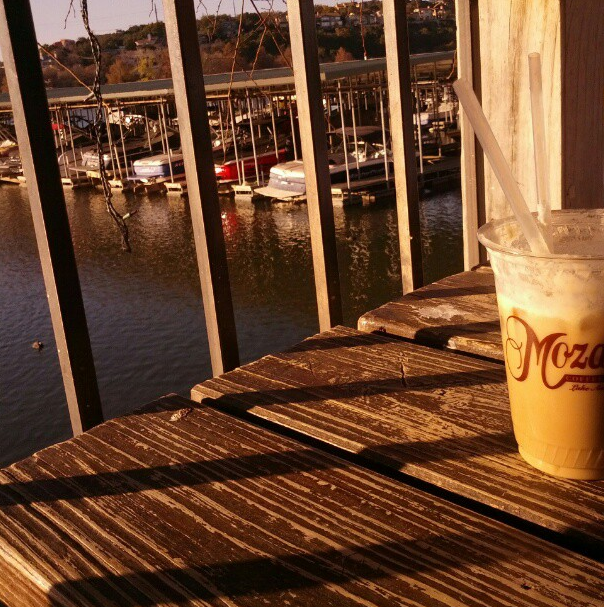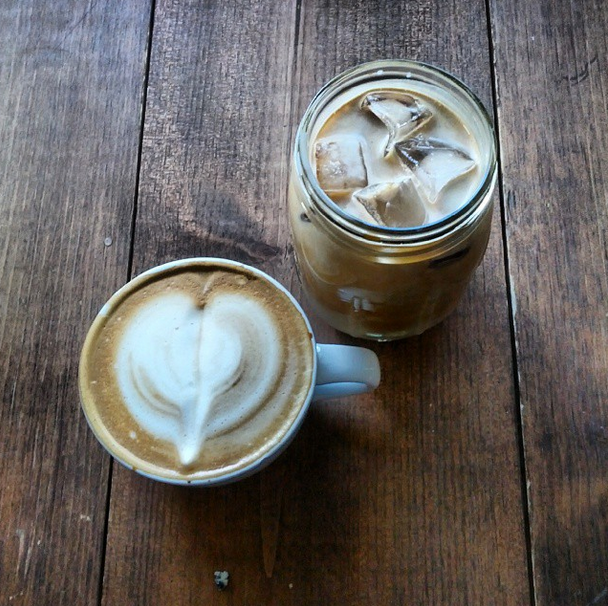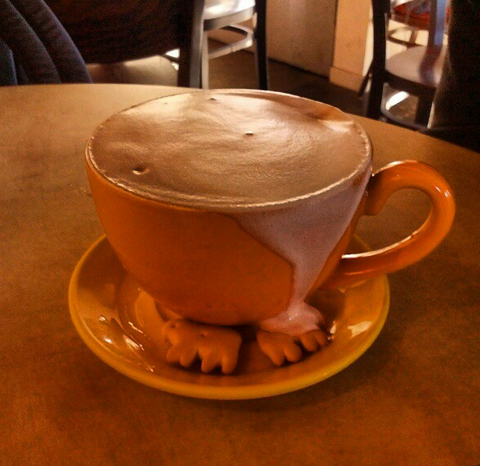 If you like this post, like The Snobbby Foodie on Facebook & follow on Instagram!! Also, check out these posts:
| | | | | | |
| --- | --- | --- | --- | --- | --- |
| Venue | Coffee Rating | Snobbiness | Ambiance | Comments | Would I go back? |
| JP's Java | 1.5 | 4.5 | 3 | It's a study spot near campus | No |
| The Buzz Mill | 1.5 | 1 | 1 | This place makes a better bar than a coffee shop. | No |
| Prufrock's Java City | 1.5 | 4.5 | 4 | I don't understand how this place can survive despite the fact that their espresso machine is broken 90% of the time… | No |
| Irie Bean Coffee Bar | 2 | 1.5 | 3 | Better for happy hour. | No |
| Dolce Vita Gelato & Espresso | 2 | 3 | 3 | Not the best for their coffee. It's a good place to go for late night dessert & cocktails. | No |
| The Hideout Coffeehouse | 2 | 3.5 | 3 | This place should remain hidden. The coffee isn't very good. Cute set up and cute name though. | No |
| Beware Coffee | 2 | 1 | 4 | Let me preface with: the owners are SO nice, but beware of this coffee. It's not very good. It's chalky. | No |
| Pacha | 2.5 | 1 | 3 | The Pacha latte was not my favorite. It was quite sweet. The brunch here is phenomenal. | No |
| Cherrywood Coffeehouse | 3 | 1 | 3 | Light coffee, floral taste. The people were really nice. | No |
| Hot Rod Coffee Trailer | 3 | 1 | 3 | Not as good as the 5 star ratings on Yelp, but the people that work here are the nicest. | No |
| Monkey Nest | 3 | 3 | 3.5 | I think I just went here because of the fun name. | No |
| Upper Crust Bakery | 3 | 2.5 | 3.5 | They sell coffee. | No |
| Jo's Coffee | 3 | 4 | 3.5 | It's hard to beat the South Congress location. The coffee is fine, but not good enough to warrant the snobbiness of their employees. | No |
| Boudin Creek Café | 3 | 3 | 4 | Eat brunch here. | No |
| Epoch Coffee | 3 | 4 | 4 | Probably the best of the 24-hour coffee places. They had a drink called the "Iced Mojo", I ordered it by saying I would like the "Iced Mo-ho"… it made more sense to me when the barista informed me how it was pronounced. | Yes |
| Capote Coffee | 3.5 | 1 | 1 | When it was around, it was the best coffee shop on campus. | Yes |
| La Tazza Fresca | 3.5 | 2 | 3.5 | Light coffee with an almost floral taste. Good place to study on campus. | No |
| Kick Butt Coffee Music & Booze | 3.5 | 3 | 3 | Best coffee in the Triangle area. | Yes |
| Café Medici | 3.5 | 4 | 3 | Great coffee, the people that work here are the biggest snobs though. I feel like they have assumed their place as "THE hipster coffee shop" of Austin. | Yes (unfortunately) |
| Halcyon | 3.5 | 3 | 3.5 | Open late. Coffee is deccent, but over-hyped. | Yes |
| Bennu | 3.5 | 4 | 4 | The coffee drinks are deccent- but pricey for what they are,but then again, it IS a 24 hour coffee place with deccent coffee... but the music is horrendous. Bring your own headphones if you ever want to get any work done here. | Yes |
| Dominican Joe's | 3.5 | 3 | 4.5 | Coffee that makes you feel good about yourself because it's for a cause. Being at this coffee shop is super inspirational. It makes you want to do good things for the world… too bad you have an exam tomorrow. | Yes |
| Velveteen Coffee Trailer | 4 | 1 | 3.5 | This is the best coffee trailer near campus. It offers a unique assortment of drinks, and the people who own the place are the nicest. | |
| Summermoon Coffee Bar | 4 | 3 | 3.5 | Their lattes are made with "Moon Milk", which is a combination of 7 different dairy products, which means it's delicious, and probably very high in calories- but I am speculating - maybe it's the new breakthrough in weight loss. The coffee is a great sweet treat- but probably not so good for an every day drink. | No |
| Motzart's Coffee Roasters | 4 | 3 | 5 | It's over-hyped, and you can't ever find a seat, but you can't deny the great view and good coffee. Because of the prime real estate they own, going to Motzart's has become a "thing", rather than something to appreciate. | Yes |
| Vintage Heart Coffee | 4.5 | 3 | 4.5 | Very cute, small coffee place in East Austin. They serve their coffee in mason jars. The barista takes time to uniquely craft each drink. | Yes |
| Cenote | 4.5 | 3 | 4.5 | Love the set up, the taste of the coffee is amazing. This is why I love East Austin coffee shops. | Yes |
| Juan Pelota | 5 | 4.5 | 4 | Slightly less snobby than Houndstooth, but the coffee is arguably just as good. | No |
| Houndstooth Coffee | 5 | 5 | 4 | These people are the biggest snobs… but the coffee is good though. | Yes |